Exciting news from our organization:
The Nottawasaga Steelheaders will be partnering with the Nottawasaga River Conservation Authority for a Thermal Balance and baseflow water quality program within Sheldon Creek and the Main Notty.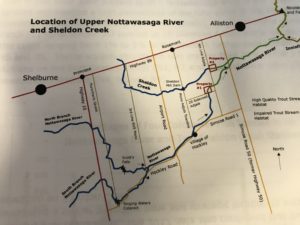 This will include long term temperature monitoring in key tributaries of the river, with both upstream and downstream impacts during high heat periods during the year. Also analyzing important parameters that impede water quality.
We will keep everyone up to date will key deliverables and progress…